Those days of fast talking, high pressure tactics to make a fast buck are gone!
While many view a career in auto sales as a job filled with long, tiring hours and the need to "close" every person who walks through the dealership doors, it turns out that a career in auto sales can be fun and very rewarding. With the right approach you can earn a six figure income with many other benefits while spending each day meeting and working with many interesting people.
If you're outgoing, charismatic and enjoy meeting new people, then you may be a good candidate for a career in automotive sales. In fact, according to a payscale.com survey, the range of automotive sales compensation is substantial, ranging from $39,000 on average up to $100,000. http://www.payscale.com/  A top performer can earn double that or more!

SEVEN TIPS FOR SALES SUCCESS
If you want to become a top performer in auto sales, follow these 7 steps consistently to become successful in sales.
1. First, choose a product or service you love and appreciate. It's very hard to sell something that you don't truly believe in. That emotion can slip through and will cost you deals.
2. Preparation—for yourself and your workday. In today's marketplace, potential clients will size you up in a matter of seconds. It's critical that you make a positive first impression, starting with your dress code and personal grooming. Starting each day on the right foot comes down to a basic, but essential, disciplined approach.
3. You must have goals. Goal setting is the foundation of success, from which you can create a plan of action. Start by creating goals that are realistic, implementable and measurable.
4. You must invest in yourself. This doesn't mean going into debt to buy the most expensive suit. To invest in yourself means taking time to learn about your field of work and what steps you can take to be better prepared.
5. Become obsessed with your career. Over my 25 year career, the most consistent, positive attribute I've observed in successful salespeople is that they LOVE what they do.
6. Practicing daily personal discipline – staying focused and motivated. Discipline can make the difference each day, each week and each month between great successes and average or poor results.
7. Attitude – the most important of all. I bet you've heard that before. Your attitude will dictate your ultimate level of success.
You must jump in with both feet giving it your all and be open to learning as much as possible. As a matter of fact, this approach will work in any sales environment, selling any product or service. After all, selling, is about providing a product or service with the client's needs top of mind, empowering them with advice, options, a fair price, and after sales follow through.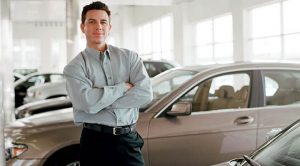 Like playing sports, it's important to know the rules and fundamentals or you will spin your wheels and have limited or no success.
Discover the Blueprint for Achieving Sales Mastery. Book a private or group coaching session to reaach your highest sales potential. Contact me today at everold@thereidmethod.com.
Sign-up for my weekly blogs @ www.thereidmethod.com/contact or check out my Blueprint for Achieving Sales Mastery book, The Reid Method available in eBook or paperback @ www.thereidmethod.com/products