With the right approach, auto sales can be a fun and rewarding career, contrary to the negative traditional views that of a "job" filled with long, tiring hours – where you must try to aggressively close everyone who walks on the lot or through the dealership doors.
Potential earnings for top performers can be a good, six-figure income of over $140,000 delivering 15-18 higher-end vehicles per month with many other benefits and perks. Compare that to the Canadian industry median income of under $39,000 for an average sales person delivering 8-9 cars per month of lesser expensive brands. Source: https://www.canadadrives.ca/car-salesman-so-you-want-to-sell-cars. In the top twenty percent segment you will find the super achievers of the auto-industry selling higher-end brands earning $175,000 to $250,000 or more delivering 18-25 plus per month. These super achievers are in more locations than you think and have become top professional because of hard work, building a base, and continuously improving their skills to keep pace with this fast changing industry.
While auto sales can be highly rewarding with many potential career advancements and other great opportunities, too often I see new hires, who are simply let loose on the sales floor of dealerships to sink or swim because their sales-managers themselves are incapable of coaching and providing valuable, relevant or effective training and support. When I see this it amazes me that most dealerships still think the conventional way of selling by trial and error can still be effective against well-armed and educated consumers of the 21st century.
If you're outgoing, charismatic and like the challenge of serving others and meeting new people, then you may be a good candidate for a successful super achiever career in automotive sales. You must jump into this role with all hands on deck, keep an open mind, learn as much as possible and be focussed on delivering excellence throughout the purchase experience. This approach works well in any sales environment, selling any product or service as selling is about addressing the client's needs to the best of your ability while providing value added advice, options, a fair price and after-sales follow-through.
AUTO SALES: A LOOK BACK TO THE 1990's
The automotive sales industry have seen massive evolution over the past twenty years and studies show that it's likely to change more in the next 5-10 years than it did in the last 50 years. Source, (Netpop Research) & (Mary Barra, CEO General Motors), and World Economic Forum. https://www.weforum.org/agenda/2016/01/the-next-revolution-in-the-car-industry
The days of showing up to a dealership with fast-talking, hard-closing techniques to make a quick buck are over. To succeed in this industry today, you require basic fundamentals like character, an obvious inner drive, and a determination to serve the best interest of your clients by keeping up with the technical and scientific evolution of your core products.
The Old Sales Model
The old sales model which included extensive walk-around presentations, many more test drives, hard closing techniques and mar­athon negotiations—has been replaced by a new system of engaging and interacting a more educated clientele in an effort to create a more positive long term pur­chase and service experience.
To master this new sales model, you need greater product education, market awareness, a basic knowledge of social media and to adapt a more solutions based approach.
Today's Consumers are equipped with far more knowledge than ever before and their research can span months. By the time they walk into a dealership they have already done weeks of online research so you need to be more prepared, engaged and knowledgeable than they are. The Canadian Car Buyer's Journal, 10th Anniversary Edition in conjunction with (Google think auto), https://www.thinkwithgoogle.com/articles/consumer-car-buying-process-reveals-auto-marketing-opportunities.html recently published that today's car shopper's research makes, models and dealers online an average of 19 days ahead of a visit. Beyond that, consumers today expects higher levels of professionalism, courtesy, friendliness, integrity and, most importantly, accountability.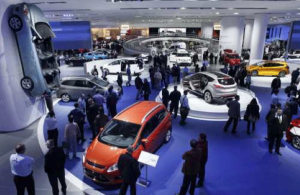 If you approach a career in auto sales as nothing more than a good way to practice closing skills, you will find little success and much frustration. Today, a sales person using knowledge at the right times through the sales process should be more in engaging and advising your potential clients.
Deal Making in the eighties and nineties was more numbers-focused. There was less emphasis on value the potential client was actually getting, and certainly less concern about customer service or CSI scores (Customer Service Index). I don't remember dealing much with customer surveys until the turn of the millennium. Competition began to heat up and new en­trants like Hyundai and Kia were becoming more popular in the North American marketplace. Customer service was an afterthought for a long time and this contributed to a negative stereotype for the automotive industry, which still lingers today.
SALES PROFESSIONALS NEED TO BE . . . PROFESSIONAL
Stiffer competition across the board today means that there is a greater need for good sales professionals in the automotive industry. Similarities among makes, models and ultramodern facilities means that the primary differentiator between a dealership's successes, is a higher caliber sales professional delivering better customer purchase and service experience.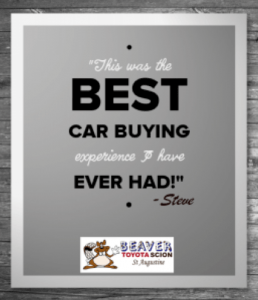 While pricing may no longer be the major point of negotiation, consumers are more inclined to buy from someone they like, trust and develop a genuine connection to. They will often keep looking until they find the right person to help guide them through completing the process they started. The importance of the first impression, connection and rapport will become vital to an individual's success at this point.
If you're considering a career move to automotive sales, or have recently entered the business, it's very important to know the ground rules and fundamentals.
A base salary plus commissions is typically offered; in addition, most salespeople may receive company-subsidized family health and dental benefits. After a probationary period, either a car allowance or a company demonstrator vehicle may be offered. The earning potential will depend on factors such as location, branding, dealer­ship business model or philosophy, as well as marketing strategy. However, the most important factor: is you, the aspiring sales profes­sional. —your experience, attitude, skills, and your willingness to continuously develop and improve in your role all matter will often be the difference maker.
Even with the right expertise and abilities, your success is not guaranteed. It's important to have the right mind-set to have a chance of succeeding and not just surviving. To excel in a sales role, it's essential to maintain your own core principles, engage in the kaizen philosophy- (of continuous improvement), while adapting best practices you en­counter along the way. This could include formal sales and customer service training, investing in personal development, i.e. books, cd's, or mentorship from others more successful. The goal of a sales representative who wants to be success­ful is daily progress, which brings confidence.
Survivors usually take shortcuts, whereas successful salespeople take every example as a learning experience to grow and improve.
Those who do well in sales usually have the potential of moving on or moving up. For example, many sales professionals who are successful at one dealership may be recruited away to similar roles with other higher-end brands or higher-volume dealer­ships. Other sales stars are given the opportunity to move up into sales management. Not all sales professionals are interested in management, and not all good sales professionals make good managers.
GROW YOUR CAREER BY GROWING YOUR PERSONAL SKILLS
In Part 2 of this article we'll look at some core success principles that if practiced can turn your sales job into a successful progressive career.
Key fundamentals like being obsessed with delivering excellence and loving what you do will help you better understand your role. It can make all the difference in your day-to-day success—in having clients drawn to you or being referred to you constantly.
From day one your focus should be growing your client base, a huge asset to have in any sales career. Finding ways to grow your personal client and referral base every chance you get takes care of the future times when factors beyond your control (such as a slowing economy) affect sales.
You cannot and won't sell to everyone, even if you do all the preparation in the world, but chances are significantly high­er that clients will do business with you and remember you if you're well prepared, professional and easy to do business with. There's a lot of poor service out there, so differentiating your­self as being genuinely interested, trustworthy, and knowledgeable is a great way to ensure your customers will have a much more positive experience and a lasting relationship.
Another big factor in today's sales environment, which I've learned the hard way is not be distracted. Pay close attention to the client's you're with and give them the atten­tion they deserve. Don't take calls or check text messages when you're talking to a client. Today's tech-savvy consumers are social-media driven, detail-oriented, and have many other choices and outlets if you don't offer your undivided attention.
Be an example. When you lead by example your colleagues will naturally gravitate to you for advice, strategy, guidance and certainly encouragement. I'm often asked by my peers how I lead the sales board most months and how they could im­prove their sales results as well.
To find out my seven steps to consistent Ultimate Sales Success, stay tuned for Part 2 follow-up of Choosing Automobile Sales as a Career.
EVEROLD REID is a Lease Renewal Advisor at Lexus of Oakville with over 26 years' experience working in retail automotive industry, advertising and real estate marketing initiatives across North America. Throughout his career, he developed a set of proven best practices that propelled him to become a consistent top sales performer in fast-changing and competitive markets.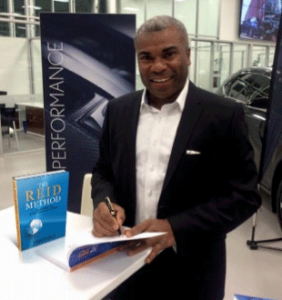 https://ca.linkedin.com/in/everoldreid                                
https://twitter.com/TheReidMethod
https://www.facebook.com/thereidmethod    
Stay tuned for the latest Sales Mastery Updates from The Reid Method!
SUBSCRIBE